Join Temple Kol Ami for The High Holidays
What are you doing for the High Holidays? Why not spend them with Temple Kol Ami? At Temple Kol Ami, we celebrate the High Holidays together through spiritually-uplifting services, led by the beautiful voice of cantorial soloist Sara Sherman and a dynamic group of lay leaders, Michelle Silva, Adena Sherman-Adams and Jonathan Shaw. TKA is thrilled to welcome back Sara, a professional pianist from New York City who has performed at Lincoln Center and other iconic venues throughout the world. She has been with us for three High Holidays previously, bringing richness and meaning to the Days of Awe. We are also pleased to have Dorothy Cole, former principal cellist of the Charlotte Symphony, join us again for her wonderful rendition of Kol Nidre. In addition to traditional Rosh Hashana and Yom Kippur services, TKA offers Junior Congregation services as well as baby sitting for our youngest attendees. Tickets to TKA High Holidays are included in membership and are also available for purchase to non-members for $150 (includes all services and break fast). College students and active duty military are invited to worship with us for free. Tickets can be purchased using PayPal or a check made out to Temple Kol Ami can be mailed to 2764 Pleasant Road #11423, Fort Mill, SC 29708.
For more information, please contact us at yorksynagogue@gmail.com or (803)7010149.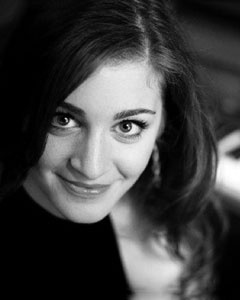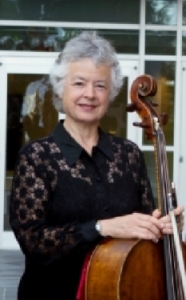 *All services take place at Temple Kol Ami, 303 Tom Hall Street, Fort Mill except for Tashlich which is held at the Riverwalk in Rock Hill.
Sept 20            Erev Rosh Hashana    7 PM
Sept 20            Rosh Hashana Jr Congregation   9 AM
Sept 21            Rosh Hashana       10 AM
Sept 21            Tashlich     1 PM
Sept 29            Kol Nidre    7 PM
Sept 30            Yom Kippur  Jr Congregation   9 AM
Sept 30            Yom Kippur    10 AM
Sept 30            Yizkor  immediately following conclusion of morning service, around 12:30 PM
Sept 30            Ne'hila     4 PM
Sept 30            Break Fast    6 PM
Atone for Your people, Israel, whom You have redeemed- Deuteronomy 21:8
As always, Yom Kippur is a time of remembrance for our departed loved ones. Please consider honoring their memories in our Yizkor Memorial Book for a donation of $18 per person. Please e-mail the name of your loved one(s) , their relationship to you and date of their yahrzeit (if possible) to
yorksynagogue@gmail.com
and pay on the website via PayPal or mail a check to 2764 Pleasant Road # 11423 Fort Mill, SC 29708 (make check payable to Temple Kol Ami at $18 per yahrzeit). Deadline for submission is September 18.