Join Temple Kol Ami for The High Holidays
What are you doing for the High Holidays? Why not spend them "Together at Home" with Temple Kol Ami? At Temple Kol Ami, we celebrate the High Holidays together through spiritually uplifting services. This year our virtual services will be led by the engaging Rabbi Bruce Aft and a dynamic group of lay leaders including Michelle Silva, Adena Sherman-Adams and Jonathan Shaw. We are also excited to have cantorial student Shayna Burack join us on the virtual bimah this year.
Rabbi Aft is a wonderfully engaging clergy who has spent may Shabbats with Temple Kol Ami in the past. He recently retired from Congregation Adat Reyim of Springfield, Va after 29 years of service. Rabbi Aft is currently a visiting scholar at George Mason University in the Jimmy and Rosalynn Carter School for Peace and Conflict Resolution. He is also the President of the community board for Operation Understanding DC. A huge baseball fan (and former college player), he and his wife Sue will be volunteering for the Washington Nationals Youth Baseball Academy.
In addition to adult Rosh Hashanah and Yom Kippur services, TKA offers Junior Congregation services (ages up to 12).
Tickets to TKA High Holidays are included in membership and are available for purchase to non-members for $150. College students and active duty military are invited to worship with us for free. Tickets can be purchased using PayPal, Zelle to yorksynagogue@gmail.com or a check made out to Temple Kol Ami can be mailed to 2764 Pleasant Road #11423, Fort Mill, SC 29708.
Interested in having a family member or friend join us? E-mail us yorksynagogue@gmail.com to discuss sharing the Zoom links for a small donation.
Zoom Link will be sent for all services in advance. For security purposes, only those who have contacted us in advance will receive the Zoom links
For the full Virtual experience, we are preparing High Holiday care packages for all attendees. Your package will consist of a Mahzor, Friday night Siddur and some special treats. These packages are part of your membership or non-member ticket purchase. Please follow this link to RSVP for your package
https://www.signupgenius.com/go/10c0e44aba928a4fd0-tkavirtual 
Please contact us at yorksynagogue@gmail.com or call 803-701-0149 with any questions or if you need to make other arrangements for pick up.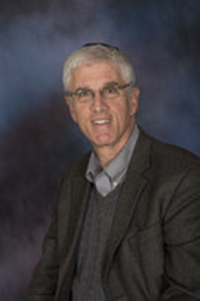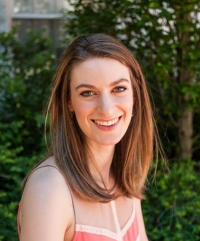 *All services will take place VIRTUALLY via Zoom

Sept 18th  Erev Rosh Hashana 7pm
Sept 19th  Rosh Hashana Jr Congregation 9am
Sept 19th Rosh Hashana 10am
Sept 2oth Shofar Service 10am
Sept 19th Tashlich TBD
Sept 27th Kol Nidre 7pm
Sept 28th Yom Kippur Jr Congregation 9am
Sept 28th Yom Kippur 10am
Sept 28th Yizkor immediately following conclusion of morning service, around 12:30 PM
Sept 28th Ne'hila 4pm
Become a Temple Member or Purchase Your Tickets Today!
Atone for Your people, Israel, whom You have redeemed- Deuteronomy 21:8
As always, Yom Kippur is a time of remembrance for our departed loved ones. Please consider honoring their memories in our Yizkor Memorial Book for a donation of $18 per person. Please e-mail the name of your loved one(s) , their relationship to you and date of their yahrzeit (if possible) to
yorksynagogue@gmail.com
and pay on the website via PayPal or mail a check to 2764 Pleasant Road # 11423 Fort Mill, SC 29708 (make check payable to Temple Kol Ami at $18 per yahrzeit). Deadline for submission is September 26.