Welcome to Temple Kol Ami
---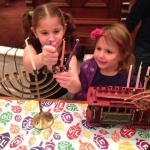 Kol Ami means "All My People". Temple Kol Ami of Fort Mill, SC is a Reform synagogue that strives to be a voice for the diverse Jewish community of Greater York County, SC and South Charlotte, welcoming families and individuals from all walks of Jewish life. We are a warm and inclusive congregation comprised of Jews from more traditional backgrounds, interfaith couples and families as well as those who may be rediscovering their  faith.  As a community we celebrate and embrace the joys of Judaism through ritual, culture and religious education. We are proud of our thriving Religious School, the largest in York County!
Join us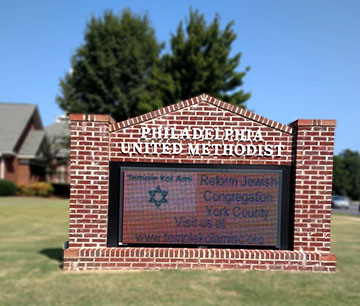 for Shabbat service the first and third Friday of every month at Philadelphia United Methodist Church, 1691 Highway 160 West, Fort Mill, SC at 7 PM.  Temple Kol Ami is thrilled to announce that we will be having our first IN PERSON SERVICE in over a year on May 7th! This service will also be available via Zoom.  Service will be held outside at PUMC. Please bring tailgate chairs and wear masks. If it rains, we will move inside the very large sanctuary. Please e-mail us at yorksynagogue@gmail.com for the Zoom link. We invite you to add your voice to our congregation!
***PLEASE NOTE: Although we generally follow the 1st/3rd Friday schedule, there may occasionally be a change to the Shabbat service schedule.  Please carefully check our Temple calendar for dates of upcoming Shabbat services. ***
TKA Religious School will be virtual this year utilizing the ShalomLearning curriculum! For more information, please contact us at tka.religiousschool@gmail.com.
---
---
MEET OUR RABBI, ANA BONNHEIM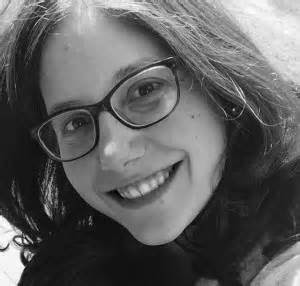 Temple Kol Ami was thrilled to welcome Rabbi Ana Bonnheim to our pulpit in January 2017 to provide rabbinic leadership for the Greater York County/South Charlotte Jewish community. Rabbi Bonnheim has previously served as Associate Director of the URJ Greene Family Camp in Dallas, TX and Rabbi for Temple Beth Emeth in Sherman, TX. She moved to the area with her husband Rabbi Asher Knight, senior rabbi at Temple Beth El, and two young sons. She will be leading us in Kabbalat Shabbat services as well as an occasional Saturday morning Torah service (please keep an eye on the calendar). For an honorarium, she is available for life cycle events such as weddings, funerals, unveilings, baby namings and b'nai mitzvah. Rabbi Bonnheim is warm, energetic and engaging, and dedicated to Jewish learning as well as instilling a Jewish identity in our next generation. Temple Kol Ami  looks forward to continuing to grow under her teaching and guidance.
---

Temple Kol Ami is excited to share the news that we have been awarded a local agency allocation from the Jewish Federation of Greater Charlotte.  With this funding, we will continue to strengthen our community through rabbinic leadership, Jewish cultural programming and religious education. TKA is so grateful to the JFGC for their continued support of our congregation as well as the Greater York County Jewish community. Please contribute to the Jewish Federation of Greater Charlotte, an incredible organization that does amazing work both locally and around the world!!